PT Duta Visual Nusantara Tivi Tujuh (TRANS7)
Jakarta
Broadcast Media Production and Distribution
Info perusahaan
TRANS7 has become the television of choice for Indonesian viewers with Smart, Entertaining & Family positioning that are well liked and opened for viewers who are more familiar with Indonesia and the World, also with popular programs that are inspiring, informative and entertaining. TRANS7 is expected to be able to build more engagement with viewers as Indonesian television friends. In facing the competition in television business in Indonesia, TRANS7 is the best place for you who have passion and drive to become part of a fast-moving and dynamic team.
Lowongan pekerjaan sedang tidak tersedia. Silahkan cek kembali secara berkala
Budaya di PT Duta Visual Nusantara Tivi Tujuh (TRANS7)
Smart, Entertaining, and Family
Keuntungan di PT Duta Visual Nusantara Tivi Tujuh (TRANS7)
Parental and Childcare
Maternity/Paternity Leave
Office Life
Soft/Hard Skills Training
Ulasan
Antonius Stephen
HR Operation
Very great opportunity for Fresh Graduate to develop their skills and knowledge, as TRANS7 has a very strong solidarity as a Family to their employee.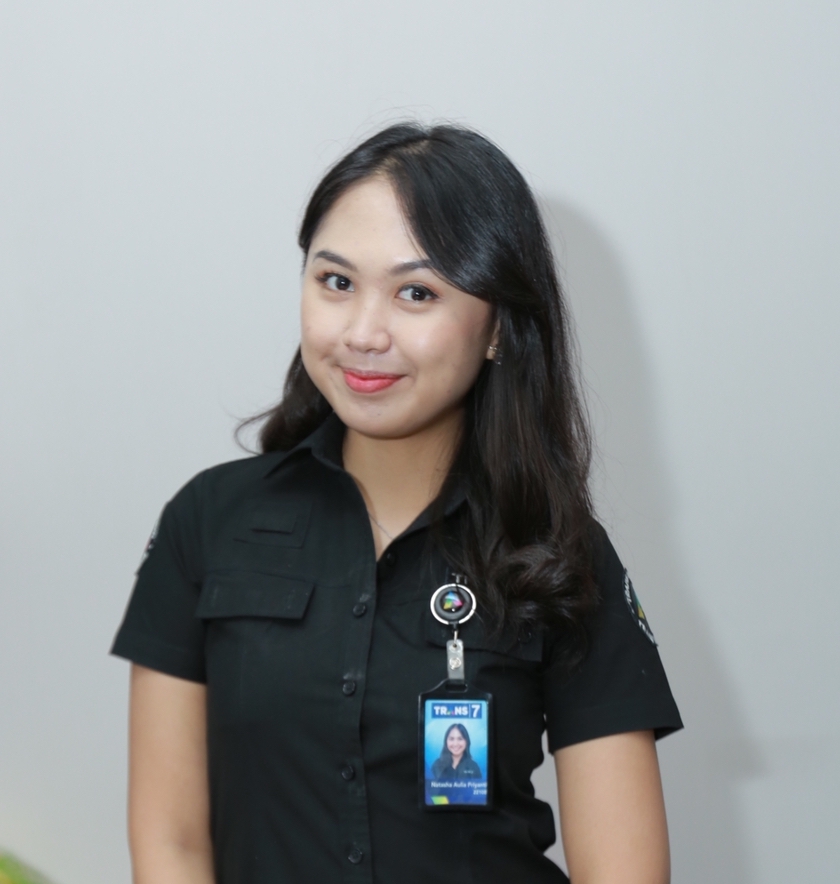 Natasha Aulia Priyanti
Corporate Relation
Working here is not just work but how you can develop yourself and explore the world. It's really fun! because I can interact with so many people. It's a wonderful experience to have this opportunity.
Manacika Annisty
Social Media Admin & Content
It turns out that not only work, I can get great experience & extraordinary connections in 2 years working here. I am very proud to have the opportunity to contribute & benefit the TRANS7 company.