SHL Indonesia
Jakarta
Business Consultant
Info perusahaan
Since fully operated in 1997, Eshael Indonesia, PT (SHL Indonesia) has been working together with more than 200 companies, local and abroad for job analysing and competency assessment purposes. While officially became one of the distributor in 2003, Eshael Indonesia has expanded its business in the world of Human Resources of Indonesia. Merging process of big companies that dominate the Indonesian market / economy as our leading clients proven that existence of Eshael Indonesia Business Solutions has been significantly recognised. As one of the founder of assessment centre technique in workplace, Eshael Indonesia has done more than 100 assessment projects and development centres every year. By integrating the expertise of our psychologists in the work field, their experiences and our products that match, the solution that we build and offer to our clients will give competitive advantage and value that can been seen. With more than 300 clients from both State-Owned Enterprises and Private Enterprises in Indonesia, Eshael Indonesia is recognized as one of the biggest consultant firm in the areas of human resources in Indonesia.
Lowongan pekerjaan sedang tidak tersedia. Silahkan cek kembali secara berkala
Budaya di SHL Indonesia
People Science. People Answers.
Company Culture
The science of wise decisions is about building a future where all businesses have the people they need onboard to power their success. And where those people are empowered to reach their potential. It's fueled by our unrivaled scientific heritage, and is what motivates us to continually innovate as a business.
It's about using the technology to continuously deliver people insights that go deeper and broader. Those insights layer the objectivity onto the decisions businesses make about their people. We are dedicated to building a fairer world for individuals and businesses alike, with foundations built firmly on science not gimmicks. We enable our partners to make ongoing people decisions based on so much more than instinct. They are based on wisdom.
Keuntungan di SHL Indonesia
Parental and Childcare
Maternity/Paternity Leave
Office Life
Soft/Hard Skills Training
Ulasan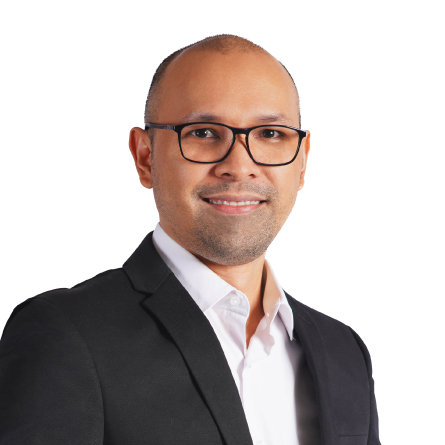 Marcel Drennan
IT Creative Supervisor
Pengalaman saya selama bekerja di SHL Indonesia sangat positif. Lokasi strategis, budaya yang kekeluargaan, dan membangun. Saya merasa well-being juga terjaga dengan baik karena beban bekerja rasional
Youvita E Martanton
Marketing & Communication Expert
Merasa sangat welcomed karena ambience dan people yang hangat. Banyak yang bersedia memberikan arahan dengan menyeluruh dan sepenuh hati sehingga SHL menjadi safe space untuk belajar & berkembang.
Mochammad Perbowo
HR Business Partner Manager
I think working at SHL Indonesia is very comfortable and fun. SHL Indonesia is an assessment center that has experts in their fields. I am proud to be part of SHL Indonesia.